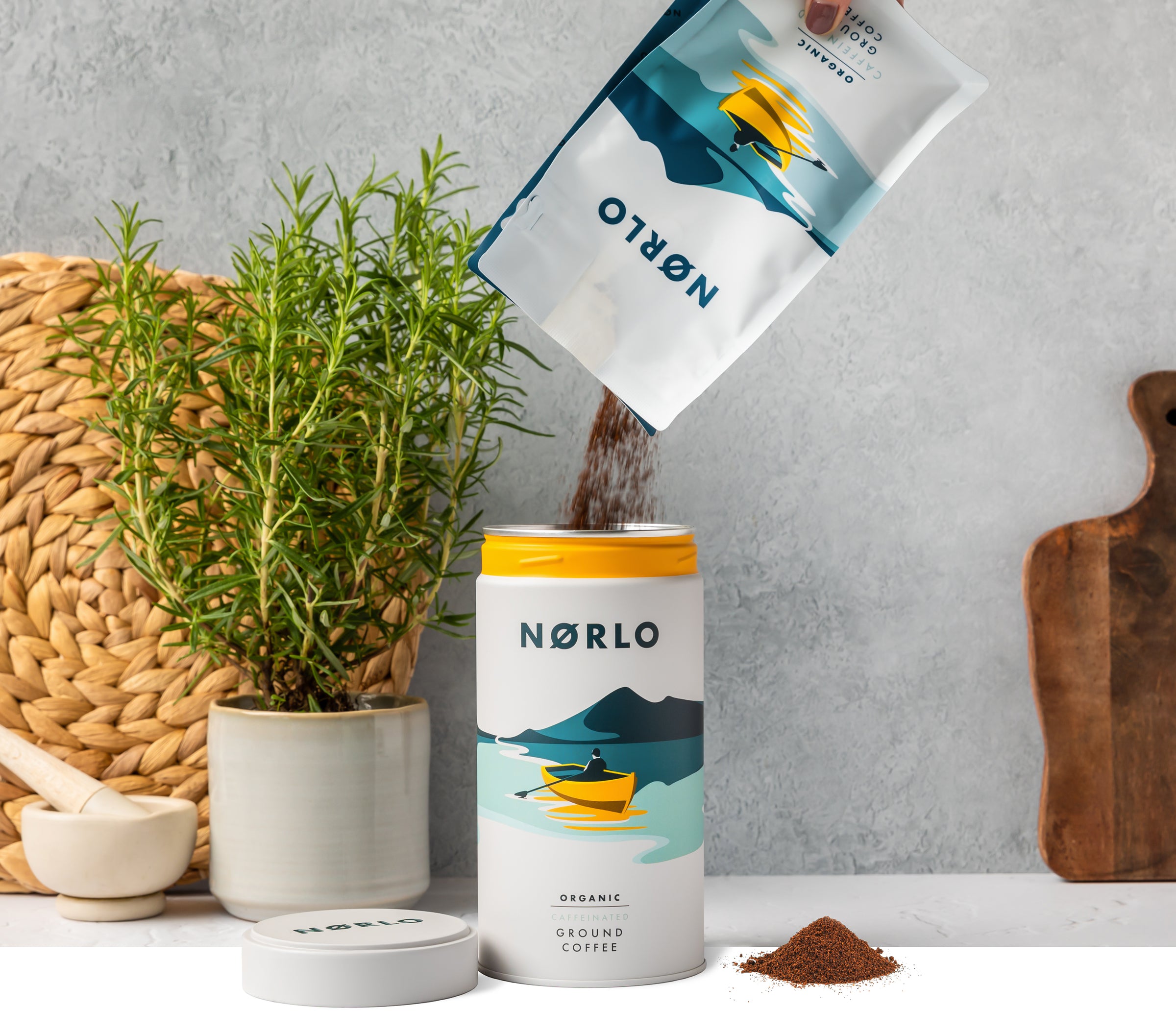 Smoother, Lighter Coffee Products. Available in-store & Wholesale

Hello Smoother Coffee...
We've taken the very best that Oslo's iconic coffee scene has to offer to deliver an incredibly smooth, bold & aromatic coffee loaded with raw natural goodness.
Coffee Bags
Explore Organic Ground & Beans
Gift Boxes
Bespoke Handmade Gift Sets
Original Caf Blend
Light roast means MORE caffeine not less! Organic & multi award-winning, our Caf blend delivers a ridiculously smooth taste.
Bags | Tins
Low Caf Blend
Where full caffeine is too much & decaf isn't enough... Our low caf delivers a 3rd LESS caffeine with no compromise on taste.
Bags | Tins
"The branding of this has my custom without even trying it! Beautifully intense, without being overwhelming. A stunning, smooth coffee perfect for the start of the day"
Scandi-Inspired
Inspired by Oslo's iconic coffee scene, where lighter, brighter coffee is drank from dawn till dusk, we ethically source the World's best organic coffees & roast our blends to light perfection.

Brighter Coffee
By the time you finish your first pack, we think you'll be converted to our incredibly clean coffee. Plus, try our innovative 'Light Caf' blend & enjoy a little less caffeine per cup.
Organic
Better for us & far better for the planet
Healthier
Loaded with antioxidants & natural minerals
Very Smooth
Say goodbye to that generic bitter aftertaste
Lightest Roast
Incredibly smooth & bold flavour profile ★★★★★

Delicious mellow, yet flavourful coffee.

Fiona B.

United Kingdom
★★★★★

Gorgeous coffee with clean taste.

Jamie V.

United Kingdom
★★★★★

Coffee smells amazing. Love love love the tins!

Hatti N.

United Kingdom
★★★★★

Can never get bored of this coffee!

Claire C.

United Kingdom
★★★★★

Smooth coffee, beautifully packed & organic!

Mark M.

United Kingdom
★★★★★

I knew I was going to love this before I tried it!

Margaret H.

United Kingdom